THOTTADA BEACH'S OWN CUISINE
North Kerala seems to live up to the exquisite title that has been given to it with a  journey of mind-boggling food items, which are so tasty that they appear to be right out of 'God's Own Kitchen. The exotic plates of seafood include mussels, crab, tiger prawns, king prawns, tiny prawns, oysters, sardines, mackerel, tuna and gorgeous red lobsters. Kerala takes a lot of pride in its long list of non-vegetarian food that the state has to offer to its perpetually hungry tourists! Kerala food includes everything from chicken, mutton, beef, fish, pork, the thrilling variety of seafood and many varieties of vegetables.
 Let's see some of the lip-smacking varieties we offer.
Puttu and Kadala Curry
'Puttu' is a cylindrical, steamed rice cake cooked with coconut shavings. This is an extremely popular breakfast item and staple food of Kerala. This Kerala food item is usually served with kadala curry.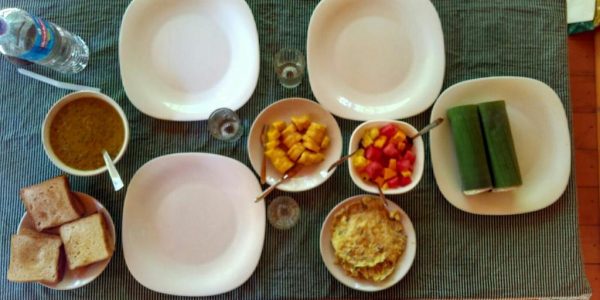 Appam with Stew
Appam is a rice pancake with a soft and thick centre and a crispy, paper thin outside. It is usually paired with a southern style stew, where chunks of any kind of meat in smothered in silky, rich, creamy coconut gravy, which will leave you craving for more!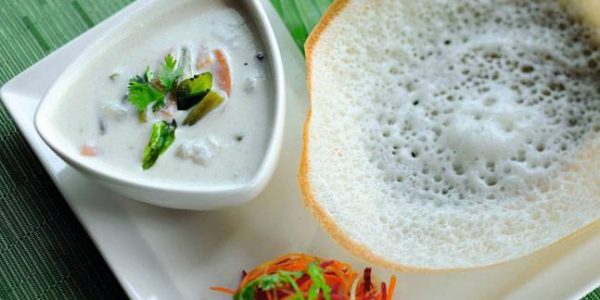 Idiyappam
Idiyappam is basically made of rice flour, water and salt. Numerous strands of rice noodles are entwined together to make this version of an appam. Also known as noolappam, this Kerala dish can be paired with any curry and always tastes great!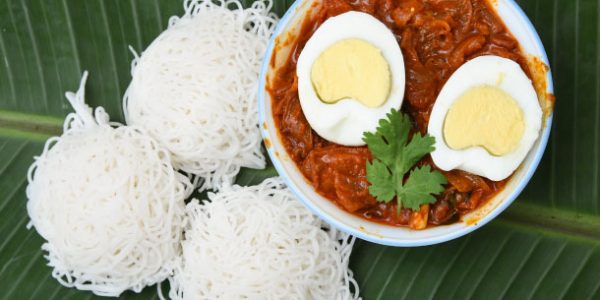 Naadan Chicken Fry
The exotic flavours of naadan chicken fry will make it impossible for you to hold back! The dish is coated with curry leaves, onion, ginger garlic paste and exotic spices.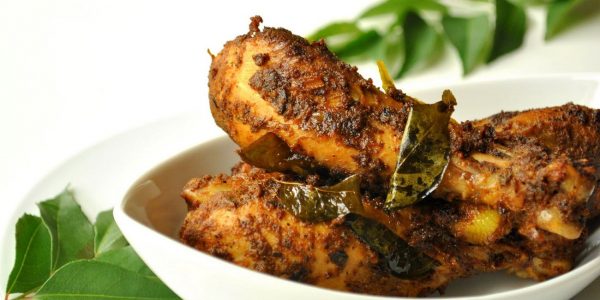 Malabar Parotta
An all-time favourite among all age groups! This is a mouth-watering street food originating from the Malabar region of the coast. It has a flaky, crispy and crumbly texture, which melts in your mouth and leaves behind a sweet yet savoury taste.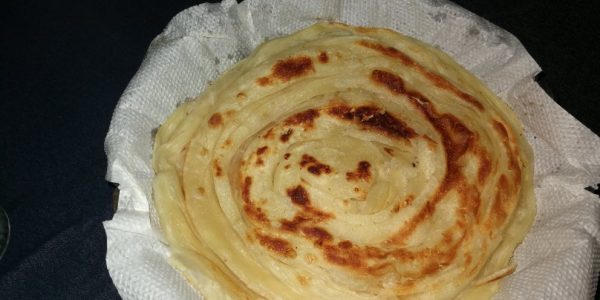 Paayasam
This traditional dessert is a simple rice pudding or kheer, made in almost all the households across Kerala. The most authentic version of this Kerala dish is made of rice, sugar, milk and ghee. Indeed a delicious treat for your taste senses.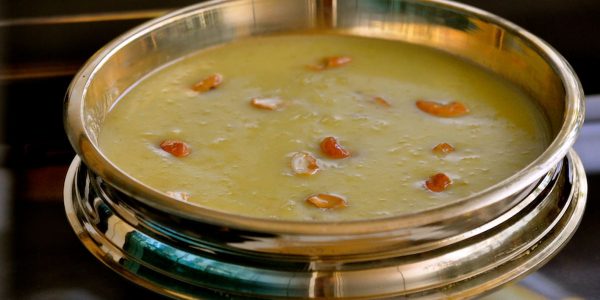 Sadhya
The traditional Kerala meal, Sadhya, is served with rice and 12-20 side dishes on a fresh plantain leaf. The main course is the traditional
 rice called 'choru' and served with various curries, pickle, ginger-tamarind paste, pappad, banana, banana chips, buttermilk and daal etc.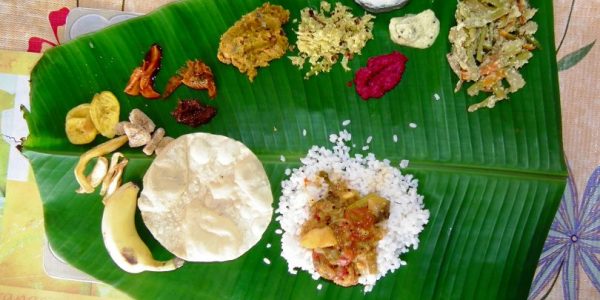 Thalassery Biryani
The prominent cuisine from Thalassery is a special biriyani with relishing aroma and taste. This dish is made of kaima or biryani rice, authentic masala made of exotic spices and dry nuts and stuffed meat.  The dish is especially savoured with yoghurt, lime pickle and salad. A must-have dish!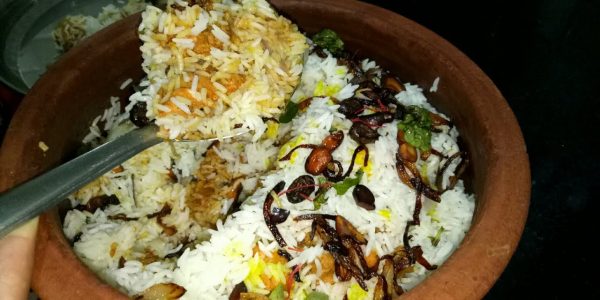 Get the Best Deals
Get irresistible offers from Thottada Beach House. We have special packages for winter and also an off season package. Reserve now to avail the early bird offers!